Apr 21, 2016 by Stevie Valle
With Earth Day right around the corner, many of us look to ways we can reduce our carbon footprint. Depending on how many employees you have, payroll can be one of the least environmentally friendly administrative tasks your business handles. Not only are you utilizing reams of paper (most paper checks average 2-3 sheets per check, plus the envelope in which to store it), but also a lot of ink and toner. As of 2013, the EPA estimated Americans generate 85 million tons of paper into the waste stream and that there are more than 400 million ink and 100 million toner cartridges in landfills each year.
Moving your payroll to a paperless medium benefits the environment, but can also have positive impacts on your day-to-day, save you money, and make receiving a paycheck even easier on your staff.
The first step in making the jump to paperless payroll is verifying your state is paperless pay compliant and what steps you'll need to make sure your solution is in line with that legislation. Next, you'll need to decide on a paperless payroll provider. Now with the acceptance of cloud computing among many industries, you have more options than ever before. We'll help you break down some of the benefits of a few featured companies so you can make an informed decision on what's best for your business.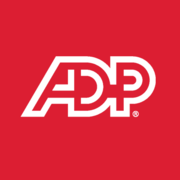 ADP
ADP is one of the leaders in providing cloud-based payroll solutions for businesses of any size. They've developed a model that integrates ways to pay your team, benefits administration, time and attendance, and tax compliance to automate many tasks that may have taken your payroll processing team weeks to complete.
One of the biggest benefits to this integration is the reduction in potential errors. By combining time and attendance software with payroll software, you virtually eliminate the potential for human error when calculating pay. Additionally, utilizing the benefits administration tools can help you to avoid penalties associated with the Affordable Care Act and other legislative requirements.
For your employees, this transition makes getting paid easier than ever. With ADP's payroll service, your team can opt to receive their check as a direct deposit into their banking account. This means no more waiting in line on payday to get your check! Depending on which package you choose, they may also opt to receive their check on a reloadable Visa prepaid debit card.
Right now, ADP is offering a 2 month free trial on their payroll services, so head over to their page to learn more and see if ADP is right for you!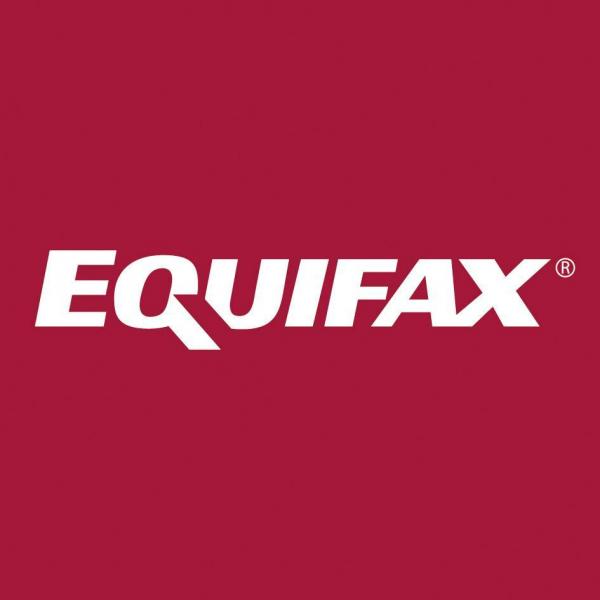 Equifax
You've no doubt heard the Equifax name before associated with consumer credit reporting, but what you probably didn't know is they also provide workforce solutions for businesses, including their paperless pay.
Being a leader in consumer credit, Equifax has had to monitor to various financial related legislation. They've brought this attention to their payroll team to ensure that no matter what state you're in, you'll be following the correct legal protocol for paperless payroll. Because this is something they constantly monitor for you, a member of their team will reach out to you directly if they notice new or changing legislation impacts your current set up.
Equifax also puts the focus on the employee experience. With their self-service menu, you can opt to allow your employees access to see their leave, manage their own direct deposit settings, update W-4s or other personal information, and with PayStub Review, your team can see up to 3 years of rolling pay history.
Similar to ADP, Equifax doesn't just stop at paperless payroll. They have a myriad of services to help with employee verification, unemployment cost management, workforce analytics, tax management and credits, and even solutions for managing new hire paperwork. See more features or sign up today on their workforce solutions webpage!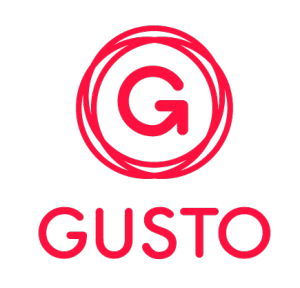 Gusto
Formally known as Zenpayroll, Gusto is an up and comer in the paperless pay industry. Their simple, user friendly interface is available on computers and mobile devices, so don't worry if you forgot to process that payroll before leaving work; just do it from your mobile phone!
Gusto has all of the standard options we find in other paperless payroll solutions like employee logins for the team to manage their own settings, QuickBooks integration, and direct deposit, but where they really shine is in their customer service. Gusto offers real, live, US based customer support should you run into any hiccups with their software.
In addition to the benefits of paperless pay, Gusto gives your employees more control over their pay and benefits, freeing up time for you to worry about other day-to-day tasks. From self-serve W-4 set up, to managing health benefits, Gusto allows your employees to enter in their data themselves, and make changes as needed.
Want to offer your team additional benefits? Gusto gives you assistance in choosing a health care plan for your team if you don't already have one. With their world class customer service, they employ benefit advisors to help you choose which plan is best for you. Once you're working with Gusto for health benefits, your employees can manage everything online. Gusto also offers workers' comp solutions to make sure your team and your business are always safe.
Gusto's offering new members 2 months free, so head on over to learn more or get started on their website!
Other Solutions
If you run a small team of mostly independent or freelance workers, you may find money transferring solutions, like PayPal, may be a bit more cost effective. Keep in mind, since these types of solutions are not designed to be a full payroll service, your employees will need to keep track of and file their own taxes as that won't be automatically deducted.
Whichever you chose, going paperless with payroll can help alleviate some stressful paperwork and make getting paid much easier for you and your team. As an added bonus, it also helps cut down on environmental waste and we all want to live here for many years to come! Happy Earth day!
How did you make the switch from paper to paperless payroll? Share in the comments below!